To participate in the Cookie Contest, make a $10 donation to receive a voting bracelet, cookie box, and list of participating businesses from the Cookie Headquarters in Rosewood Gallery at 1607 Main St., Great Bend, KS. Then taste cookies at each participating business while shopping, and receive a drawing ticket in return.
Return to Cookie Headquarters to vote for your favorite cookie and turn in drawing tickets.
Winning Cookie and Prize Drawings will take place after the parade at 6:30 p.m. at the Courthouse Square.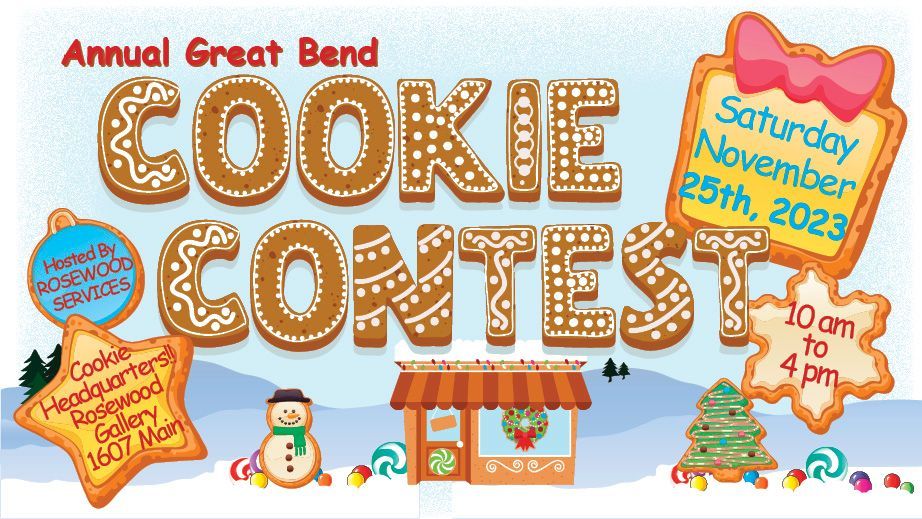 Date and Time
Saturday Nov 25, 2023